Product Description
Reduce your small-job paint costs with ProBase.
Suitable for blendable spot repairs, ProBase is ideal for the mobile operator who demands higher quality than other value-priced systems can offer. Sprayable mixtures are just 20% paint, on average. Paint more cars, for less, with a Probase mixing system. Plus, Probase is compatible with all brands of primer and clear coat.
Easy Formula Retrieval & Dedicated Tech Support
Get up-to-date OEM paint formulas on your mobile device from
ms.formulaexpress.com
.Call the technical hotline at 800.526.6704 for your color or technical questions, Monday – Friday 8:30 am – 6:00 pm Eastern Time.
Up to 35% less expensive than Standox, PPG, and Diamont.
Because ProBase toners have exceptionally strong color density, paint mixtures are 80% inexpensive binder and reducer.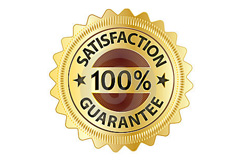 Try it, risk free, for 60 days.
If you switch to ProBase and don't make more money, return it for a total refund. We'll even pay return shipping costs.
System Contents
Receive enough paint to repair approximately 125 bumpers.
Toners
1 oz. Dry Mica White
1 oz. Dry Crystal Silver Pearl
1 oz. Dry Radiant Red Pearl
1 oz. Dry Galaxy Blue Pearl
1 oz. SATIN GOLD PEARL
1 oz. RED PEARL
1 oz. BROWN RED PEARL
1 oz. GREEN PEARL
1 oz. LILAC PEARL
2 oz. YELLOW GREEN
2 oz. XTRA FINE WHITE PEARL
2 oz. MICRO WHITE
2 oz. LIGHT BLUE PEARL
2 oz. MED WHITE PEARL
4 oz. GOLD ALUM
4 oz. LENTIC ALUM
2 oz. TRANS RED OXIDE
2 oz. FINE WHITE PEARL
2 oz. LIGHT RED PEARL
4 oz. BRIGHT RED
4 oz. TRANS RED
4 oz. STRONG RED
4 oz. GREEN SHADE YELLOW
2 oz. VIOLET
2 oz. TRANS COPPER
2 oz. TRANS BLUE
2 oz. TRANS GREEN
2 oz. TRANS VIOLET
4 oz. BRIGHT BLUE
4 oz. TRANS YELLOW
4 oz. FAST YELLOW
4 oz. STABLE RED
4 oz. ORGANIC ORANGE
4 oz. MAROON
4 oz. MAGENTA
4 oz. PURPLE
4 oz. SILVER ALUM
4 oz. GREENISH BLUE
4 oz. BRONZE
4 oz. STABLE GREEN
4 oz. TRANS BROWN
4 oz. XTRA FINE ALUM
4 oz. FINE ALUM
4 oz. MED ALUM
4 oz. COARSE ALUM
4 oz. XTRA COARSE ALUM
4 oz. RED SHADE YELLOW
4 oz. STRONG BLACK
4 oz. MIXING BLACK
4 oz. WHITE
4 oz. OXIDE RED
4 oz. COPPER
4 oz. PHTHALO BLUE
4 oz. STABLE BLUE
4 oz. YELLOW OXIDE
4 oz. PHTHALO GREEN
4 oz. TRANS BLACK
4 oz. TRANS WHITE
4 oz. METAL CONTROL AGENT
Also Included:
32 oz. Probase Binder
32 oz. Probase Reducer
Formula Retrieval Software for Windows Devices
User Manual